New design outdoor furniture outdoor Umbrella. Perfect for beach, garden, courtyard etc. When you are having a vacation with your friend or family, it's a wonderful option for you. Please see the detail of the out door umbrella we sell as follows:
Material: aluminum & polyester fabric
Adjustable height.
Available sizes: 210x210cm, 250x250cm, 300x300cm
Available colors: red, green, orange
Romantic Roman style design, durable and elegant.
Origin: China
Material: Alluminum & polyester
Style: Roman
Size: 210x210cm, 250x250cm, 300x300cm
Brand: OEM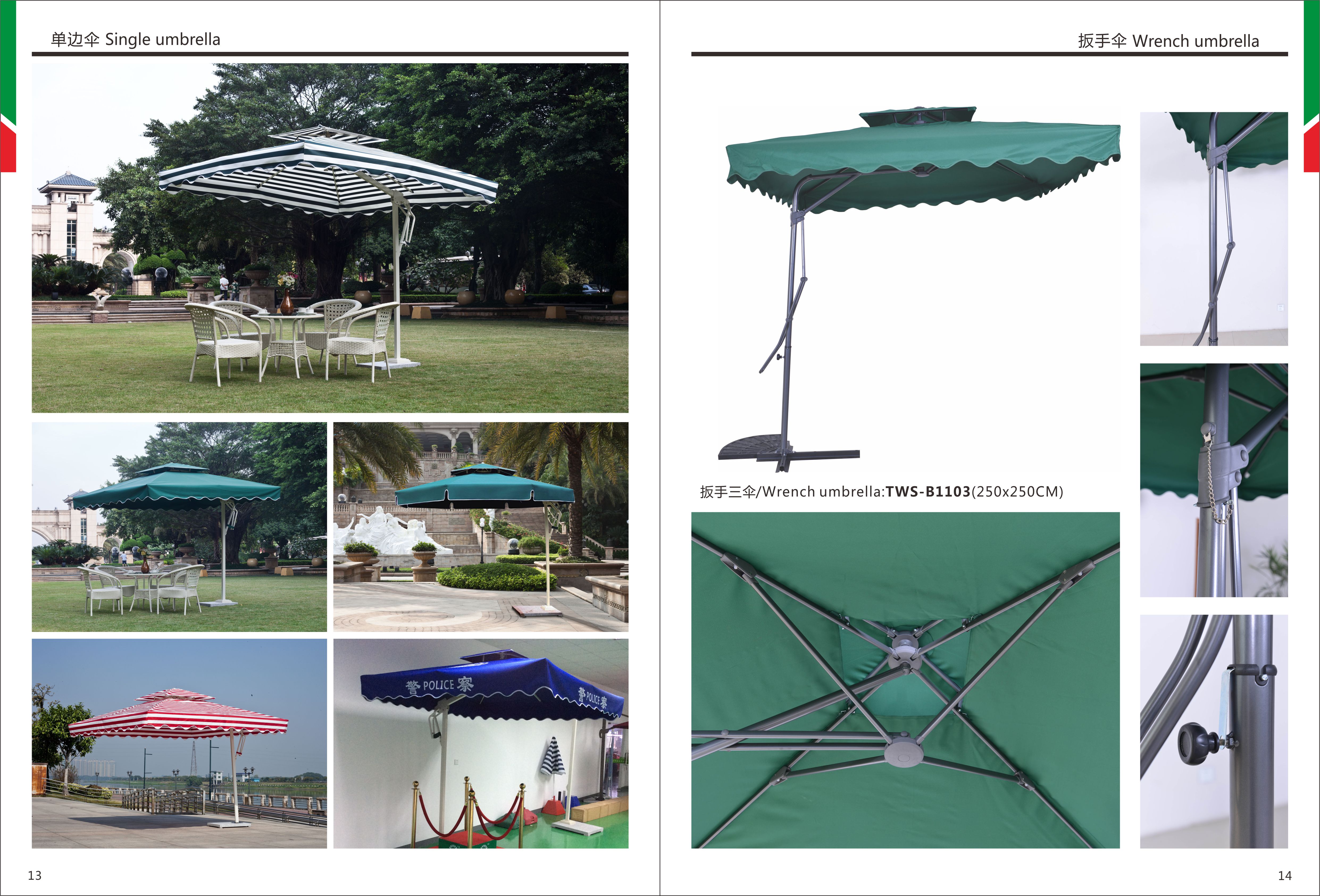 Besides, we also sell the normal umbrella for daily life. Please contact us if you need.
Please let us know if you are interested in our products, we will quote you ASAP.